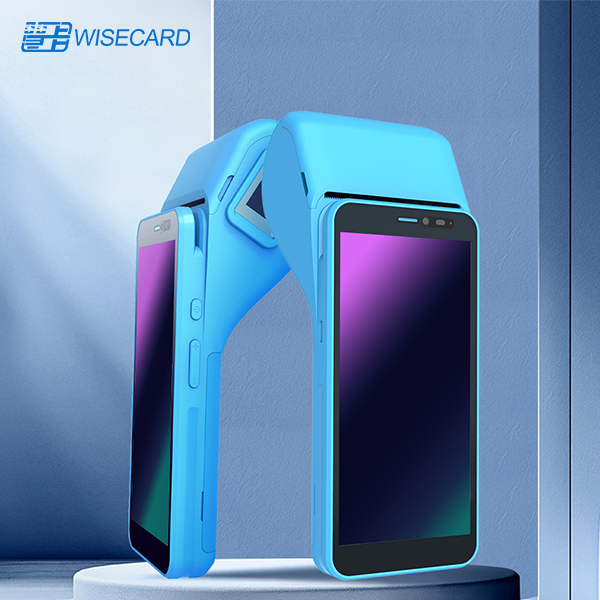 Are you searching for the ultimate POS solution that prioritizes security? Look no further! Wisecard proudly presents the WCT-T80 POS machine, providing you with the highest level of safety and peace of mind.
Unmatched Security Features
With its comprehensive certifications, including EMV, PCI S3, CE, and RoHS, the T80 prioritizes security above all else. Rest assured that your customers' payment data is protected against fraud and unauthorized access. Trust in the reliability of Wisecard's advanced security measures.
Empower Your Business
Unlock the full potential of your business with the T80. Its advanced capabilities and user-friendly interface enable you to manage transactions seamlessly, streamline operations, and gain valuable insights into your business performance. Make informed decisions and drive growth with confidence.
Globally Compliant, Expand with Ease

The T80 is designed to meet global standards, ensuring compliance in various markets. Expand your business globally with the T80 as your trusted companion.
Protect Your Customers, Protect Your Business
Safeguard your customers' trust and loyalty with the T80. Its EMV chip card support and PCI S3 certification ensure secure transactions, protecting sensitive payment information. Stay one step ahead of potential risks and build a solid foundation for your business's success.
Let's Connect and Secure Your Future
Ready to experience the safest POS solution available? Contact us today and discover the unmatched security features of the T80. Our dedicated team is here to answer all your inquiries, provide personalized solutions, and assist you with any security certification-related matters.
We understand the importance of security certifications in today's business landscape. Feel free to consult us about the specific security certifications that the T80 possesses and how they align with your industry's requirements. We'll guide you through the process and ensure that your business remains compliant and secure.
Invest in the safest companion for your business - the WCT-T80 POS machine. Wisecard is committed to delivering excellence in security and innovation. Join us in shaping a secure future for your business!