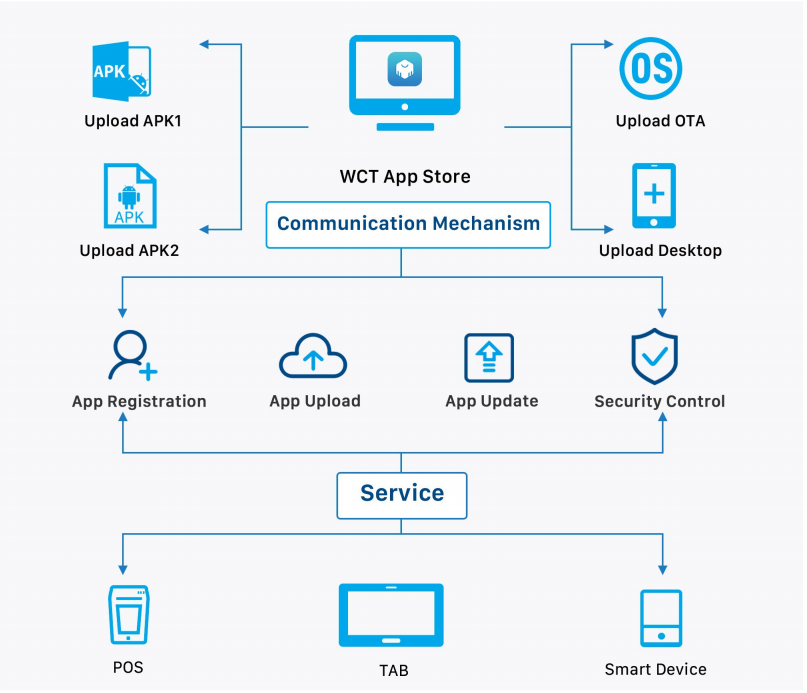 Are you tired of dealing with the hassle of app management? Look no further! Introducing WCT App Store, the ultimate solution for seamless application registration, management, and customization.
With WCT App Store, partners can effortlessly organize and categorize private applications to cater to different user scenarios and groups. It's all about flexibility and user-friendliness!
But that's not all! WCT App Store goes beyond boundaries with its support for both cloud-based and local deployment options. No matter where you are, we've got you covered!
Security and reliability are at the core of our platform. WCT App Store ensures that your terminal applications are managed securely, empowering merchants and operators to remotely control and optimize terminal performance.
Key Highlights:
✅ Flexible & User-Friendly: Tailor applications for diverse user scenarios and groups effortlessly.
✅ Cloud-based & Local Deployment: Choose the option that suits your needs and preferences.
✅ Secure & Reliable: Protect your crucial data and manage terminals with peace of mind.
Join the WCT App Store revolution and unlock a new era of application management! Don't miss out on the opportunity to streamline your operations and revolutionize the way you interact with your applications.